PLEASE READ IN FULL BEFORE REGISTERING!
UPDATED 2020 DUE TO COVID-19 PANDEMIC
Simple Instructions to Register for Camp:

1) Click on the camp you would like to sign-up for (If you have more than one camper or signing up for multiple sessions, the registration form will allow you to add the additional campers and camps on the next page)

2) Your credit card WILL NOT be charged right away. Diamond Skills Camp will first check all forms are filled out correctly, apply discounts and make sure there are no other issues. After that is all verified your card will be charged.

3) Due to current health and safety guidelines camps groups are limted to 12 campers who must attend a full session. There is no daily sign ups.
4) Once signing up there will be no refunds issued for cancellation. Due to the limited size and space it is not fair to everyone for someone to hold a spot and cancel at the last minute. If you must cancel for any reason we will issue you a credit for future camp use.
5) WEDNESDAY 2021 CAMP SCHEDULE:
May 26th, June 2nd, June 9th - 9:15am - 3:00pm
Campers will be placed in a group of 12 with the same campers and coaches for the entire Wednesday week sessions. We can only accomodate 2 groups of 12 so the camp will be FULL at 24 campers!
At this time all weeks are limited to the first 24 Sign Ups to accomodate the 12 group pods. We will continue to monitor health and safety guidelines as the summer gets closer and adjust accordingly as we have done throughout the entire pandemic.
Patrick Renna aka Hamilton Porter from The Sandlot will appear during Session #5 - All campers this week will receive an individual photo opportunity with the one and only!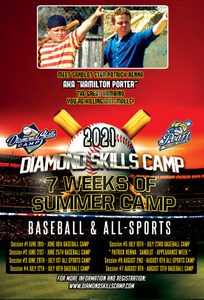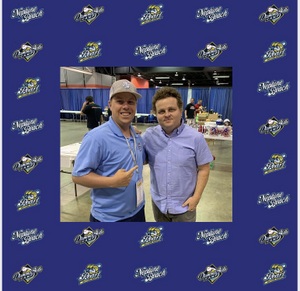 IF YOU ARE COMING WITH A FRIEND AND WANT TO BE IN THEIR GROUP PLEASE LIST THEIR NAME IN THE COMMENT SECTION DURING REGISTRATION.
7) 13 Year Olds and up BSP SUMMER CAMPS 2021
9:00am - 12:00pm Daily - Sign Up Weekly - Or Savings for All 4 Weeks
Advanced Coaching/ Proper Warmup & Stretching/ Hitting/ Defensive Reps/ Ground Balls/ Fly Balls/ Competitions/ Speed & Agility
Session #1 Monday June 21st - Friday June 25th
Session #2 Monday June 28th - Friday July 2nd
Session #3 Monday July 5th - Friday July 9th
Session #4 Monday July 19th - Friday July 23rd (Meet & Get Picture with Ham Porter from The Sandlot)
8) RETURNING CAMPERS. PLEASE EDIT PAYMENT INFO DURING REGISTRATION AND UPDATE NEW CREDIT CARD!
Any other questions: Please e-mail us directly at: [email protected]
For Existing Customers, please click the link below:
Existing Customer Portal Login
ALAMEDA CAMPS